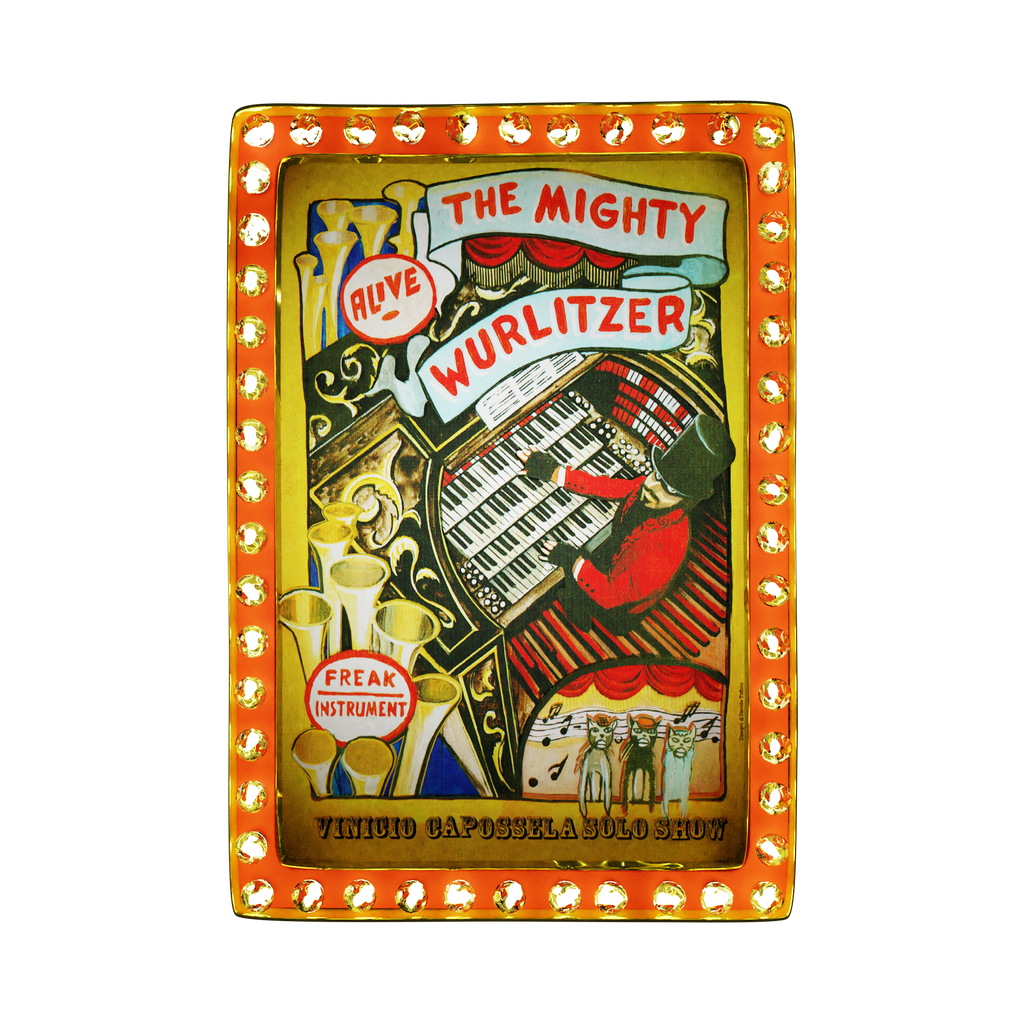 Da solo
Released: 17th October 2008
Label: Warner
Presentation: Verdi Theatre in Milan on 16th October 2008.
Recordings: Milan, Tucson (USA)
Musicians: Vinicio Capossela (piano, mellotron, melodica, wood-dobro National guitar and voice), Zeno De Rossi (drums), Enrico Gabrielli (small clarinet, alto sax, low clarinet, flute, Eko tiger organ), Frank London (trumpet), Matt Darriau (saxophone), Enrico Allorto (basso tuba), Giulio Rosa (basso tuba, cimbasso), Cameron Carpenter and Anthony Coleman (Mighty Wurlitzer Theater Organ), Glauco Zuppiroli (double bass), Alessandro "Asso" Stefana (guitars, lap steel guitar, ghost guitar, tubular bells, autoharp, choir), JD Foster (small bells, choir), Vincenzo Vasi (glockenspiel, toy piano, whistle, choir, theremin), Raffaele Kohler (trumpet, flicorno soprano), Luciano Macchia (trombone), Edodea Ensemble (strings quartet), Vincenzo "Cinaski" Costantino (beginning whistle), Pascal Comelade (toy piano and other toy instruments), Gianfranco Grisi (cristallarmonio, concertina), Ursula Knudson (sega musicale), Fabrice Martinez (violin), Joey Burns (double bass, classic guitar), John Convertino (drums), Martin Wenk (trumpet), Jacob Valenzuela (trumpet), Mario Brunello (cello), Gak Sato (heartbeat). Strings scores written by Enrico Gabrielli. 
Cover and graphics: Jacopo Leone (Etcetera)
Awards: Amnesty Prize for the song «Lettere di soldati»