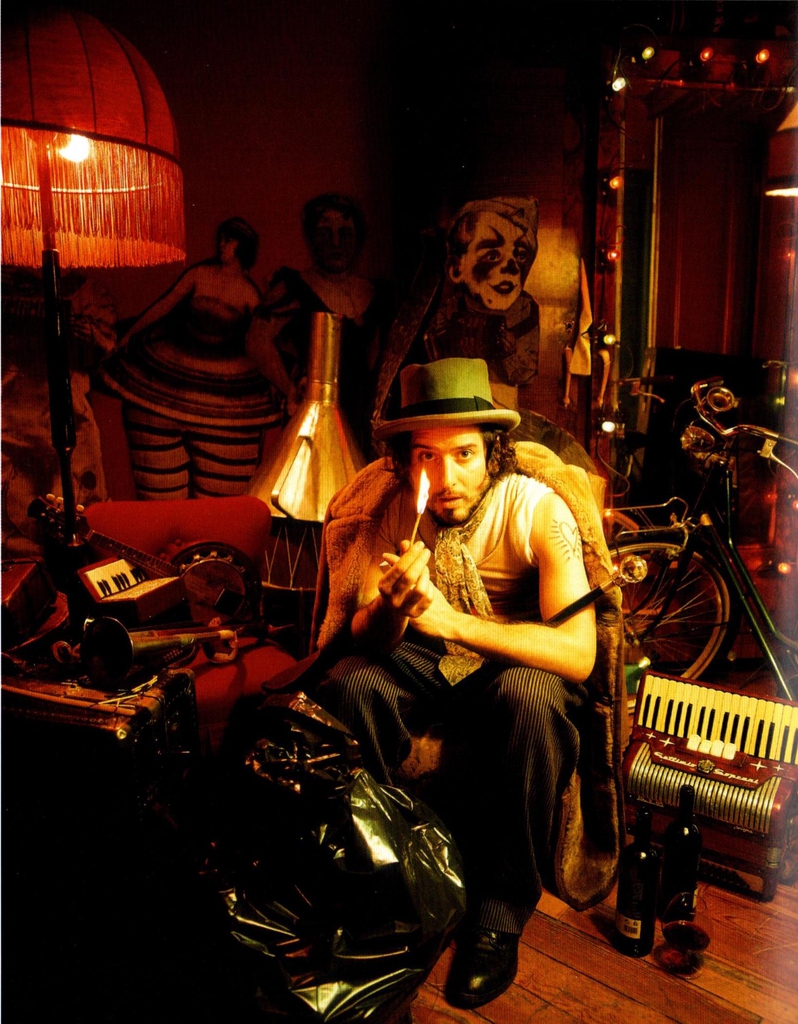 2001
A Christmas Carol and Festivity Concerts
Festivity concerts, December 2001
December is a month that turn Sagittarian people mad, because it is full of celebrations, lights, hangover and eves. So, let's get into it, going from one festivity to another. During December it seems like you go back to something, it is a period of sentimental euphoria. I always dreamed, like confidential singers of the past, to produce a recording that suits Christmas time, a wholesale of snow, but so far I settle for a recorded memory. 
The setlist includes songs like "Aggita", "Viene giù dal ciel", "Tico Tico", a Strass' grand waltz, "Dankeschoen", "Angelina"... Songs that can be publically played only during festivity times. They can be blended with some Chinese stuff, since Chinese locations are the only ones that look like Christmas the whole year. And go back in time with pieces of youth that overflow, with our Giant Band, a formation that is opened to guests. 
We chose to play these sparkling wine bubbles, because they, as snow flakes and stars, fall on their own, and then they get larger for sentimental expansion. They are not always good feelings, but often they get close to it. A condition which gets more precious the more death is around.
Merry Christmas and Happy New Year to everybody. 
Vinicio
Festivity Concerts, 2001 - 2002 tour
These were the dates of the first Festivity concerts that Vinicio Capossela performed between 2001 and 2002. It was produced by Duende. 
4th December / Lumezzane (BS) / Teatro Comunale Odeon
7th December / Ancona / Barfly Club
8th December / Conegliano Veneto (TV) / Teatro Tenda
13th December / Genoa
14th December / Ponderano (BI) / Babylonia
18th December / Montesilvano (PE)
19th December / Naples / Palapartenope
20th December / Florence / Teatro Verdi
21st December / Boves (CN) / Palazzetto Carlo Girando
22nd December / Zingonia (BG) / Motion
23rd December / Venezia / Palafenice
24th December / Taneto di Gattatico (RE) / Fuori Orario
25th December / Milan / Stazione Centrale
26th December / Rimini / Io Street Club
27th December / Forlì / Naima Club
29th December / Trieste / Teatro Rossetti
31st December / Ferrara / Teatro Comunale
2nd January 2002 / La Spezia / Palatenda
4 January / Brindisi
5 January / Lecce
6 January / Catanzaro
2001. A Christmas Carol, adapted by Vinicio Capossela for Rai Radio Two
On 23rd December 2001, Rai Radio Two aired a magic transmission, as magic is Christmas' night, which is «A Christmas Carol», freely adapted from the omonymous novel by Charles Dickens. 
It is a radio tale for voice, ghosts and unusual instruments, written by Vinicio Capossela. 
Narrating voice: Vinicio Capossela, Musicians:
Felice Pantone: viola, bells, organ; Fabrice Martinez: violin, violomba, cymbalon; Antonio Di Lorenzo: glockenspiel, xilo-marimba, gong; Francesca Leoncini: toypiano, toytromba; Vinicio Capossela: armonio, ukulele, panetto.
Adapted from the original by Vinicio Capossela and Francesca Leoncini.